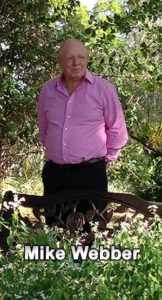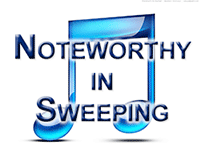 by Malcolm Cameron with Ranger Kidwell-Ross, Editor of WorldSweeper.com and Executive Director of the World Sweeping Association.
This past April the sweeping industry in Australia lost a valuable and well respected pioneer in both the contracting and sweeper manufacturing fields with the death of Mike Webber. With heavy hearts, we decided the place for our tribute to Mike Webber was toward the end of our 2016 Australian Odyssey. The story also marks the end of an era in the Australian power sweeping industry…
Mike was born in Wales and spent his early years mucking about with boats, cars and motorbikes. He then spent many years at sea in the merchant navy on ships, tugs and dredges but all the time honing his mechanical skills and ability to fix anything, anywhere. Mike and his family moved to Australia and started in the sweeping business in Brisbane in 1984 with a couple of small ride on sweepers picking up whatever bits of work he could and so Cleansweep was born.
The company grew and he soon had a number of truck mounted sweepers and moved into municipal sweeping contracts. Mike worked all hours, repaired and maintained his sweepers and knew every inch of the sweeping rounds and his customers' requirements. Cleansweep grew into the largest private sweeping company in Australia as Mike improved and expanded his fleet but also focussed on value adding to his contracts. "Give them what they ask for, but always go that little bit extra" His attention to detail and reliable equipment kept his customers happy. But it wasn't only his customers that were happy, he was an understanding and compassionate boss who supported his staff at work, never afraid to drive a sweeper on night shift or pick up the tools in the workshop or go out in the rain to repair a sweeper on the side of the road. He often quietly lent a hand to his staff when they had other difficulties and his natural ability to read people kept staff and customers loyal.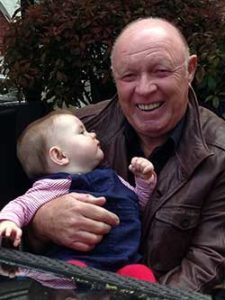 Mike was frustrated that the only supplier of truck mounted sweepers in Australia was Johnston and he was convinced that there must be a better alternative. So in 1998 off he went to USA and met up with Mark Schwarze at Schwarze Industries and bought his first regenerative air sweeper. Fascinated by air sweeping he was also convinced the method could be improved. He obtained the rights to manufacture Schwarze sweepers in Australia under licence. Mike and his team started on the old A7 model, turned things around, it had to pick up on the left in Australia, and created an Australian made Schwarze. Mark Schwarze liked the idea so much he teamed up with Mike and so Schwarze Industries Australia began with Mike as Managing Director.
Under his leadership and encouragement, the sweeper was so successful that within three years it captured 68% of the municipal tenders in Australia and was exported from Australia to New Zealand, New Guinea, Singapore, Malaysia, Thailand, Sri Lanka, India, South Africa, Pakistan and UK, all countries that drive on the left side of the road.
Mike's independent s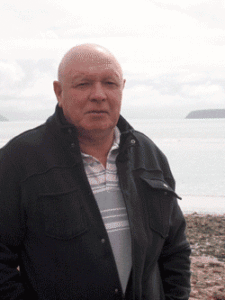 treak was never going to sit well with the corporate structure of the Alamo Group who bought Schwarze Industries and in 2008 they parted company. Mike sold Cleansweep and became involved in a number of other success businesses as well as indulged in his passion for boats. He and Linda lived on what was described by his friends as "the mother ship"A measure of the respect and admiration for Mike Webber was demonstrated by heartfelt condolences sent by Mark Schwarze and Ron Robinson, CEO Alamo Group, and others around the world. It was also seen at his funeral which was an absolutely full house and ten deep outside, friends, employees over twenty five years, suppliers and customers, we will not see another quite like him.
Mike Webber is survived by his wife Linda, son Sam and daughter Lauren
---
Thoughts on Mike Webber by Mark Schwarze, former President of Schwarze Industries, Inc.
When Ranger advised me that he was doing an industry memorial for Mike Webber, I sat down to put some put some of my thoughts down about my old friend. Here's what I came up with:
• Mike always called me "The Scarlet Pimpernel"… because he said I was so hard to get hold of.
• He also introduced me to "White Pointers" which I thought was a shark but found out that Australian beaches have looser rules than American beaches!
• Mike was always "hungry" for a new idea…..always questioning why we did certain things with regenerative air systems, all so he could try and figure out how to do it better.
• He introduced me to "Toohey's Old" which may just be the best bottled beer I have ever consumed.
• Mike always took time for questions; always made time for entertaining customers or guests.  He was a tremendous host, ALWAYS!
• Mike absolutely loved his wife, kids, the ocean, boats and machines.
• He was not afraid to get dirty in the pursuit of 'gettin' it done' or improvement.
• Always had a good joke
• Simple was ALWAYS better to him…ALWAYS
• Mike's word was always solid
• He knew how to run a great sweeper demo
• Mike had no respect for folks with titles and no knowledge or ambition.
• He absolutely loved to brainstorm about sweeper ideas; there was no idea too crazy for him to listen to it and give it thought.
I will definitely miss Mike; I put him in the category of my dad, Carl Austin and Roger Hoadley. They will never to be replaced and I look forward to seeing them again in the hereafter.
---
While in the Brisbane area, Malcolm and I met up with long-time sweeper colleague, Doug Leadbeatter who, like Malcolm, had worked with Mike Webber for many years at Schwarze Australia. Below is a video of their (and my) reminisces of Mike Webber, a man who was truly an icon in the worldwide power sweeping industry.